As we know, there are no real superheroes like Deadpool, Superman, Spiderman, etc. We watch them with much enthusiasm. We sometimes try to copy there looks and styles. We also try to copy their actions. We show our excitement towards their dress and weapons. As being a human, it is natural that we often want to know their secret of powers and other such things. If we talk about Deadpool and his powers, it pinches us to know about the weapons which Deadpool uses. The weapons of Deadpool are so powerful that it can defeat the greatest and the most powerful of enemies and their weapons. Deadpool is much conscious about his enemies. So he uses his weapons according to his enemy. Deadpool is also famous for his dressing style. The way he dresses up himself is very impressive. He changes his costumes from time to time according to the situations.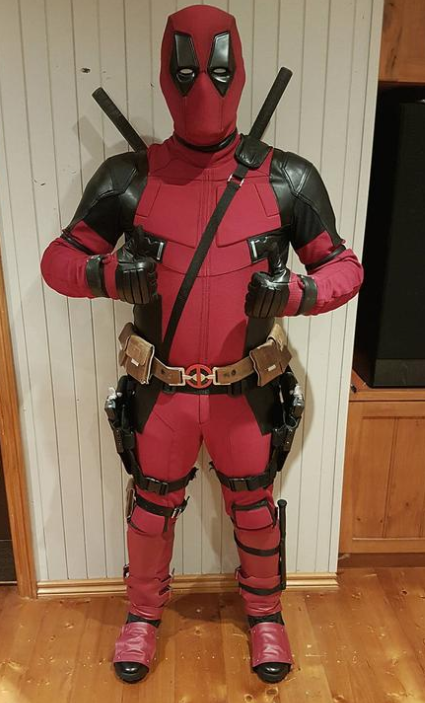 Different kinds of weapons that Deadpool uses during the fight
There are many weapons which he carries when he goes into a fight. Usually, he has been depicted with two swords and several firearms. Some common weapons which he uses are amazing to look at.
Pistols– Sometimes he uses two pistols at a time also like he uses two swords at the same time. Sometimes he uses one sword and one pistol to defeat the rival.
Uzi– This is a shotgun and its firing speed is good. He keeps this with him.
Submachine gun– This is also a weapon that Deadpool carries. It looks like a scorpion. It is very powerful. It is attractive too.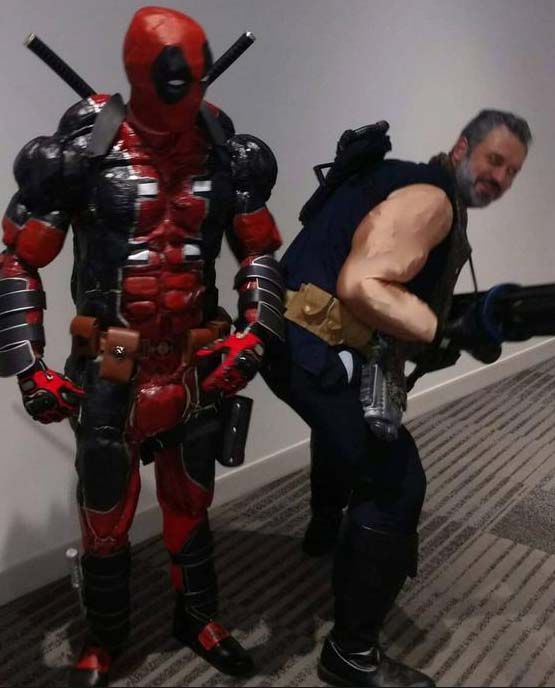 He always keeps a bag full of weapons in which we can see many more weapons. There are also some big and specific weapons which he uses in some important fights like Rifle Assault, Rocket Launchers, etc. On his back, he has two strapped katanas and two automatic pistols at his hips. He interestingly keeps them.
Some special combat styles of Deadpool
As we know, Deadpool is an imaginary character in Marvel studios, we should also know some special attacks of Deadpool in Marvel's contest of champions.
Some special attacks
Spinning groin punch
Spinning sword attack
Some special weapons
IWI Desert Eagle Mark XIX
Beretta 92FS Inox
Beretta Px4 Storm
Colt Model 1908 Vest Pocket
Glock 17
Heckler & Koch Mark 23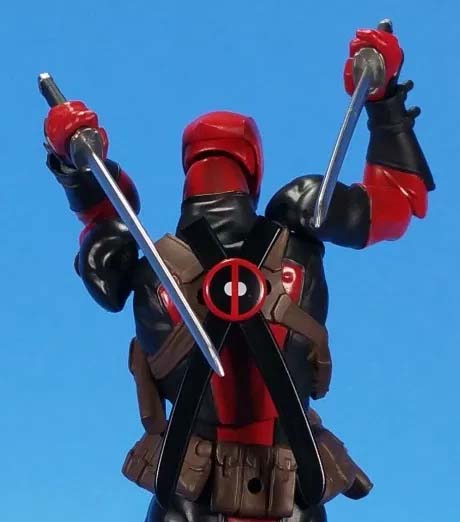 The costume of Deadpool
Now, let us know about the cosplay costume of Deadpool. When we see the dress of Deadpool, it looks great but making that kind of costume is not easy work.
Deadpool has many cancer scars on his body. So to cover them, he generally wears a red and black full bodysuit. The design of this suit was created by his friend Weasel. Weasel is a weapon designer and also arms dealer. He has designed many types of equipment for Deadpool.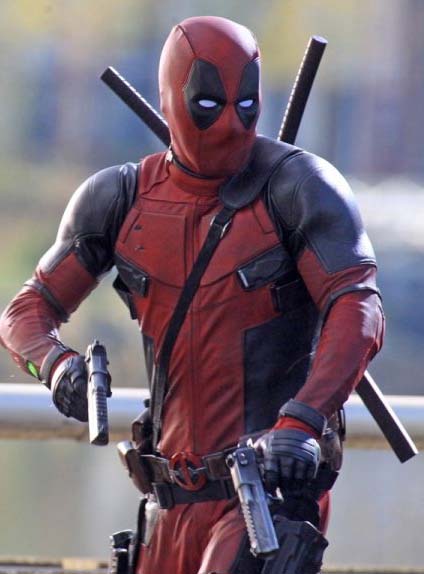 This suit contains numbers of pockets in which he uses to keep his weapons (guns, knives, sais, grenades). This suite also contains two holsters on his back to keep his katanas.
He also wears a Teleporter on his wrist.
He also wears a belt. On the buckle of the belt, there is a symbol of "Deadpool".
X-Uniform Variant– Deadpool uses this variation when he joins X-Men. He wears a yellow and black uniform. On his chest, X-Men is written. He uses his original mask.
X-Force Uniform– When he joins X-Force, he uses this variation. He wears a costume palette of white and black colour.
Mercs for Money Uniforms– Deadpool has created a group of mercenaries called 'Mercs for Money'. He has created different suits for each member in different colours.
Evil Deadpool's Uniform– When the body parts of Deadpool gets cut off, it comprised Evil Deadpool. In this uniform, he wears a blue and yellow suit. Sometimes he also wears classic red and blue suits in this uniform. This costume shows the time of heroic age.
So, we have seen different weapons and dresses of Deadpool and it is quite clear that Deadpool is one of the greatest superheroes in an imaginary world. The creation of Deadpool has made our life much interesting and exciting. We have no other ways but to appreciate this superhero for the costumes and skills that he has.