Captain Marvel is Marvel Cinematic Universe's latest superhero and the avenger. Her movie released just a month before Avengers: Endgame shook the world. In the movie, she is shown to possess amazing powers which increase in Avengers: Endgame. As such, it would be a treat to cosplay as someone so powerful. Before we go into the Captain Marvel cosplay costume details, how about we get to know our hero.
Who is Carol Danvers aka Captain Marvel?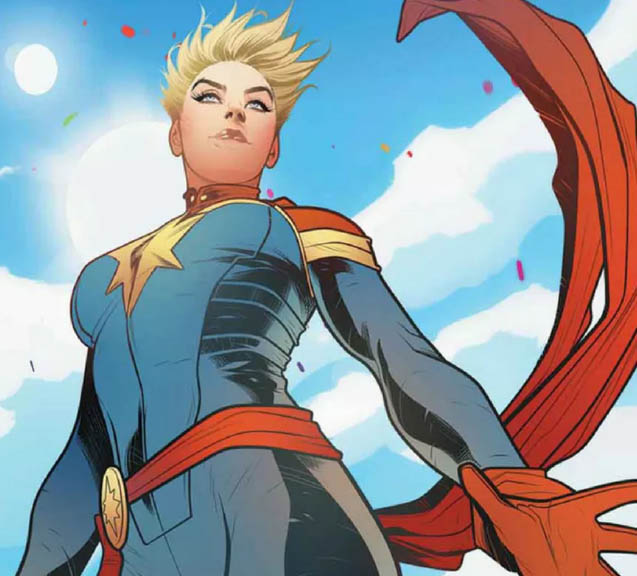 Carol Danvers first appeared in Marvel Super-Heroes #13 (1967) but she got her own comics in the late 1970s. Here she got associated with the x-men and the Avengers as well. But before she took on the mantle of Captain Marvel she got recruited into the air force. There she served as an expert hand-to-hand combatant as well as a pilot. Later on, it was a fusion of human strengths with alien Kree which made her a superhuman and that's when she became Ms. Marvel. Later on, when she becomes Captain Marvel, her powers increase to include flying, fighting, durability, enhanced strengths as well as the ability to shoot glowing bursts of energy from her hands.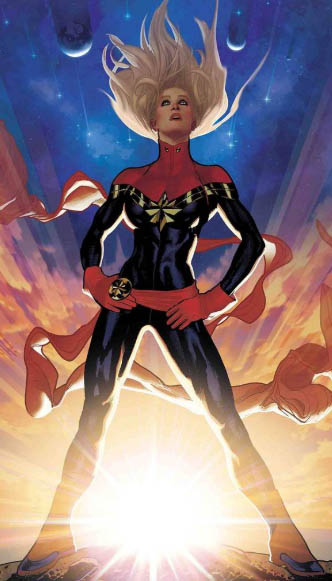 While the movie version of her suit is amazing, but here we will talk about her latest comic book suit and how you can get that look:
The Captain Marvel Jacket: You can get the red, blue and gold zip up jacket anywhere in a store. This is crucial to the suit as it is in here that the famed Hala star is located. If you can't find the jacket with all of its gold lines and the star then you can make one of your own. Just buy a red jacket and then trim some gold cloth to put as the gold linings on her jacket. In case of the star, use a sturdy cloth (use layers of it if needed) and then cut it in the shape of an eight-pointed star. Look up the shape on the internet if you are unsure.
The pants: If you have looked at the comic version of her suit then you must have noticed just how different it is from the movie version. One crucial point of difference is the pants. For the comic version, you will want to get stretchy and skinny pants whereas for the movie version you would need some stiff pants. Make sure to get them blue so that they go with your Captain Marvel jacket.
Leather gloves: Now that the bodysuit is ready, it's time to put together the other little accessories which will complete your Captain Marvel look. This includes red leather gloves, which go till your elbows.
Red Boots: No superhero costume is complete without some red boots, especially not Captain Marvel's. To match the whole look which you have created so far you will have to get a pair of mid-calf red boots.
A Kung Fu Sash: The last but not the last item in the Captain Marvel comic costume is the red sash which goes around her waist. You can tie it up stylishly so that the end is longer than the others (but not too long mind you).
Now you are all ready to go to comic con or any other convention dressed up as Captain Marvel.
Here is the comic captain marvel looks: